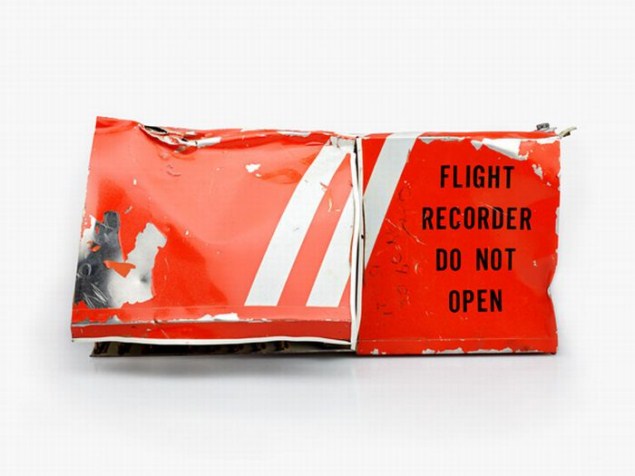 Every time you hear about a plane crash on the news, the big thing they focus on apart from the casualities is finding the "black box".  The "black box" is nothing more than a flight data recorder. A variety of systems within the plane constantly send data to this recorder so that in the event of an emergency, people can reconstruct exactly what happened.
With the explosion of virtualization in the past several years, new challenges have appeared. Nobody can deny that virtualization has brought us many benefits from resource utilization to failover capabilities, but with those benefits come new challenges. One of the biggest challenges we have is making sure the virtual ecosystem is performing as it should and pinpointing the sources of problems when they do occur.
As I walked the expo floor at VMworld 2011 in Las Vegas, I couldn't help but notice the vendors on the back side of the expo floor were comprised of three basic categories. You had storage virtualization vendors, cloud providers, and virtual monitoring vendors. If you happened to be there and paid close attention, you might have noticed one of those monitoring vendors was a bit different than the others.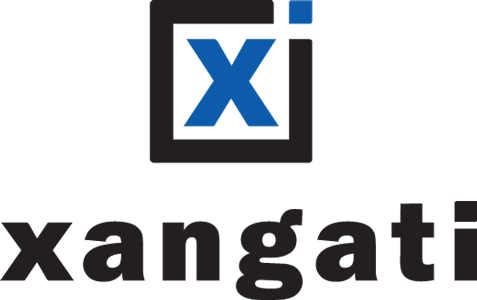 I was first introduced to Xangati back in February of this year at Tech Field Day 5 out in San Jose, California. They gave a comprehensive presentation discussing their roots in the service provider/networking monitoring space and followed that up with a demo of some new versions of their VMware dashboards. While I was immediately impressed with the eye-candy that their dashboards contained, I was absolutely blown away once they dove into the playback functionality of their product.
They have the ability to capture a massive amount of information within your VMware environment much like the flight data recorder does in an airplane. They are then able to playback the state of the environment at specific points in time to help you determine the source or sources of a problem. If you just want to see how your virtual environment is functioning under various loads, you can do that as well.
In addition to recording and playback capability, they can generate alerts for a variety of different things. Impressive? It is. For two years in a row, they have been a finalist in the "Best of VMworld" awards for virtualization management. They are also used to monitor the virtual environment in the labs at VMworld. I could go on and on about the various features around their products, but I think you just need to see it in action to get the full understanding of what Xangati can do for your virtual environment.
Products
The 2 main products that Xangati produces are the VI dashboard and the VDI dashboard. These are both part of the Xangati Management Dashboard Product Suite.
The VI dashboard provides monitoring and recorded playback of the virtual and physical infrastructure pieces that have anything to do with virtual infrastructure performance. It does this without requiring any sort of system software agent.
Here's the VI(virtual infrastructure) dashboard overview video:
The VDI(virtual desktop infrastructure) dashboard provides the same thing as the VI dashboard, but for the VDI environment. It also functions without any sort of system software agent.
Here's the VDI dashboard overview video:
The latest dashboards they just released on August 23rd have some new and improved features. Due to a partnership with Teradici(You know them as the people that invented the PC over IP protocol which VDI runs over), Xangati is able to get some additional information from the VDI environment. There are also some additional storage hooks that give you a bit more detail as to which VM's are hitting which particular data stores.
Additional Information
If you want to see an unedited and unfiltered discussion from the Tech Field Day delegates about Xangati, watch the video below:
Check out their YouTube channel for a bunch of other videos here: http://www.youtube.com/user/xangati
How Much Does It Cost?
As with any monitoring solution, you don't expect it to be cheap. Xangati's dashboards don't cost as much as you might think. $149 per socket and $10 per VDI instance. That's it. Makes for easy math. You can also run an instance of their VI dashboard on 1 ESX host for free. They call that product Xangati for vSphere. You can find out more about it here: http://xangati.com/products/xangati-for-vsphere/
Closing Thoughts
You will simply have to see the VI or VDI dashboards in your own environment. This is a highly visual product that you have to play around with before getting a full appreciation for what they are doing. In my opinion, the value of what Xangati does is found in their ability to show you the complete state of your virtual environment at any given point in time.
I've done a fair amount of digging through log entries on systems in order to find out where a certain problem originated. I've also looked at numerous graphs and charts on monitoring reports showing me trends of one thing or another. It is a very manual and laborious process. Being able to watch a bunch of variables from compute, storage, and network segments operate in real time or via recorded playback has tremendous value from a time-savings perspective.
Disclaimer: I do not sell nor use Xangati products in my current job. They did partially fund my Tech Field Day 6 trip to San Jose back in February. I also receive early briefings on their product announcements. In no way do they require me to write anything about them. They just happen to be some smart and cool people who have a good product. I did get a few t-shirts from them at VMworld along with a sticker. The sticker and one of the t-shirts had bacon on it. The other t-shirt had a Star Wars theme to it. Could you turn that swag down? I don't think so.