I've followed Aerohive for over a year now strictly from a technical point of view. Their approach to wireless without using a controller is intriguing to say the least. Back in March of this year, I was able to meet the individuals who are the face of the company. There is something to be said for companies that know what it is they are up against and continue to plow ahead in spite of the obstacles. I wrote a bit about Aerohive after my visit to their offices during Wireless Field Day. In this post, I want to mention some of the things they have accomplished since my March visit with them as part of the Gestalt IT Wireless Field Day(WFD).
The New Stuff
Since March, Aerohive has had 2 major product enhancements/releases. Three if you count the Student Manager release back in June. Here are the high points from the release in May:
Spectrum analysis is now available. – During WFD in March, it was noted that Aerohive did not have a spectrum analysis solution for their AP's. Less than 3 months later, they delivered a solution.
Resellers can offer and manage client wireless networks. – Partners and resellers now have the ability to provision and manage client Aerohive AP's via Aerohive's cloud services platform. The big advantage as far as the partners are concerned is that you get to use Aerohive's infrastructure and don't have to build out your own like you typically would in a managed services offering.
Access and backhaul on the same radio. – The issue with your typical mesh deployment is that you give up one of the bands for backhauling traffic. Typically, this has been the 5Ghz side. The 2.4Ghz is used for serving clients. With Aerohive, you have the ability to establish connectivity between clients as well as other AP's on the same radio. While there are drawbacks to this from a throughput standpoint, think about the functionality it can give you in certain situations. This isn't going to be ideal for every scenario, but I can think of a few in which it would be.
There were other things, but I just wanted to mention those three. You can see the full press release here.
In July, Aerohive released new access points.
AP 330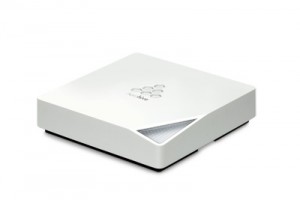 AP 350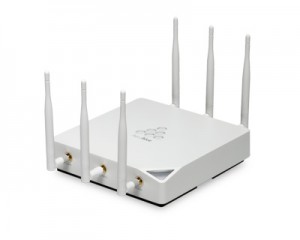 These 2 models were updates to the AP 320 and 340 models.
The new models have the following benefits:
3×3:3 450Mbps 802.11n radios. – Aerohive joins HP, Aruba, and Meraki in the 3 spatial stream AP department.
30% smaller than the previous generation AP's. – One thing people mention regularly when discussing Aerohive is the size of the AP's. They are big, so a  30% size reduction is welcome.
The price is the same. – Whatever you were paying for the AP 320 and 340, it's the same for the newer models.
Future support for the AP to be used as a primary or backup router. – The new AP's have dual Gigabit Ethernet ports and a USB port for 3G/4G support. While you wouldn't use an AP as a router in a large enterprise location, think about how much traffic a smaller branch or remote office would use. The Aerohive AP could function as a backup router or connect to an MPLS circuit, Internet connection, etc. Either way, you can save money by not having to buy a router. This is the part that probably intrigued me the most with these new AP's.
AP 170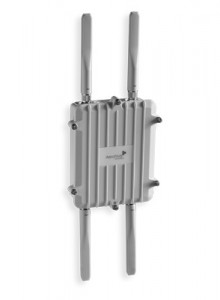 The AP 170 is the new outdoor mesh AP. It replaces the previous outdoor AP which was nothing more than an AP 340 with an enclosure. This new AP is basically waterproof with an IP68 rating. The Cisco 1552 AP's have an IP67 rating, which means the Aerohive AP can stay underwater a lot longer than the comparable Cisco AP and not have any harm come to it. It begs the question of why one would want to submerge their AP's. I suppose rain, floods, and other natural disasters are what it is intended for, as I doubt most people give their kids AP's to play with in the bathtub. The AP can also operate in -40 to +131F (-40 to +55C) which means you can put these AP's just about anywhere in the world. For those places colder than -40F or warmer than 131F, my guess is you won't be outside anyway.
Closing Thoughts
While that doesn't seem like a ton of different things, keep in mind I only hit the high points and only those things *I* thought were interesting. Remember that I am not a full time wireless pro, so what interests me isn't necessarily going to satisfy the hardcore wireless folks. I didn't even mention the signal quality enhancements on the new AP's. 😉
5 months ago, these features weren't in place. In fact, Devin Akin and I had a semi-coherent discussion after we got off the same Delta red eye in Atlanta the morning after Wireless Field Day ended. It's roughly a 4 hour flight, so I wasn't exactly well rested. I remember our talk regarding Aerohive and what they were doing in the wireless market. One of the things we talked about was the lack of spectrum analysis in the Aerohive solution. That was in mid March. In late May, that became a reality. Granted, nobody that I know of is doing what Cisco is doing in terms of spectrum analysis running on a separate chip, but something is better than nothing. Other vendors of note(*cough* HP *cough*) are still without a spectrum analysis piece.
No matter your opinion of Aerohive, it's hard to ignore that they have been improving their solution at a rapid pace. In addition to products, they have some pretty heavy hitters on the team. Devin Akin, Keith Parsons, and Matthew Gast to name a few.
Aerohive's marketing is good and I think they are at a place where the other wireless vendors are headed to eventually. Keep an eye on them even if you don't use their products. 2011 has been a big year for them, and even if nothing else comes out in the way of new products or enhancements, it would still be an accomplished year. However, I don't expect Aerohive to sit still. You can't in this industry.
Some other posts worth mentioning regarding Aerohive(When I say worth mentioning, I really mean that I have actually met all 3 of these guys in person and can vouch for their legitimacy as professionals and not hacks.):
http://www.wifikiwi.com/wireless/aerohive-hiveos-hivemanager-4-0/
http://www.wifikiwi.com/wireless/aerohive-ups-the-bar-for-802-11n-aps/
http://revolutionwifi.blogspot.com/2011/05/aerohive-credential-caching-improves.html
http://networkingnerd.net/2011/05/31/aerohive-hiveos-4/