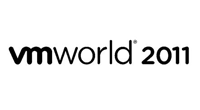 I live in a bubble. My bubble is comprised of a bunch of 1's and 0's flying through copper, glass, and air. There are desktops, laptops, phones, tablets, servers, and other endpoints that touch the edges of my bubble, but I don't really get bothered by them. All those endpoints do is generate traffic for me to manage. I might build a QoS policy to keep the bit streams in order. I might put access control lists in place to restrict where those bit streams can go. There are any number of things I might do, but my bubble begins and ends with a cable or wireless access point.
At least it used to. You see, lately that bubble has been encroached on by other silos in IT. The storage traffic now wants to break free of the Fiber Channel ecosystem and come play on the same wire as regular voice and data traffic. Where physical switches used to reside, there are virtual switches that are nothing more than software constructs. Here I sit, having to learn what amounts to foreign languages in order to remain relevant. Such is life though.
A couple of weeks ago, Thomas Jones launched a contest on his blog, which promised a free trip to VMworld for 8 lucky people. The drawing was random, and my name was chosen along with 7 others. For the third time since May, Vegas baby, Vegas! The contest is pretty simple. Attend several online classes based on various disciplines within IT and blog about it. You can either do a written post, or a video post. Judges have been chosen to pick the best posts from the 8 contestants. The winner gets money, power, and every season of Bonanza on DVD. Errrr, the prize might be a bit different on second thought.
I now work for a VMware partner as well as a NetApp partner. I can no longer escape virtualization and storage. No longer can I make the standard jokes that virtualization is an entire industry built on products that cannot be touched or that storage is just finding clever ways to make lots of hard drives interesting. Nope. Not anymore. Fun's over boys and girls. Time to play nice with others.
I'm always excited about learning new things, so I am looking forward to this contest. I get a free trip to VMworld and I have already packed my schedule with lots of great sessions. I am hoping to meet some of the virtualization rock stars I follow on Twitter in person. I really just want to see if they even remotely resemble their Twitter profile pictures. I'd name names, but I don't want to encourage narcissism. At least wait until I hand you my autograph book when I track you down on the show floor. There are also others there I know from previous events and I look forward to seeing them as well.
You'll see some posts coming from me in the upcoming weeks. It will be more than usual, since I blog at best once a week, and at worst, once a month. Everyone is supposed to vote on the posts and then the judges apply a complex set of rules that make calculus look like my 7yr old son's math homework. I know a couple of the judges, and the ones I don't know, your check is in the mail. If there's one thing I want in life, it's some Bonanza DVD's!
Here are the other bloggers involved in the contest:
David Hurst – @the_super_dave – http://thesuperdave.com/
Luigi Danakos – @nerdblurt – http://www.nerdblurt.com
Maish Saidel-Keesing – @maishsk – http://technodrone.blogspot.com
Matthew Brender – @mjbrender – http://itechthereforeiam.com/
Michael Letschin – @mletschin – http://thesolutionsarchitect.com/
Philip Sellers – @pbsellers – http://tech.philipsellers.com
I met Maish out in San Jose back in February for Tech Field Day 5 and I met Philip at HP Discover back in June along with the contest sponsor Thomas Jones. I look forward to meeting the others in Vegas during VMworld!
This conference will be a bit unusual for me because it is way outside of my comfort zone. Anything can happen in Vegas! I might come back a convert and burn all my network books. If you happen to be reading this and will be at VMworld, come find me and say hi. I'll be the bearded guy with the Southern accent wandering around the expo floor pretending to be interested in virtualization to get free t-shirts. 🙂