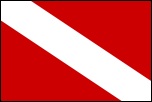 People who follow me on Twitter or in real life know that my company recently outsourced IT operations to HP. As a result of this agreement between the two companies, I was offered a job with HP. I was faced with a choice. Do I work for HP, or find something else? I went over the pros and cons of corporate IT life and consulting life here. Several people from all sides of the argument weighed in via the comments. I was also fortunate enough to attend the HP Discover conference in Las Vegas on HP's dime. I was able to talk to a good number of HP employees. It definitely gave me more things to think about.
Last week I accepted an offer with a local reseller, ICV Solutions. I'm sure you'll hear more about them in the coming months. 😉 I'd like to take a moment and enumerate the reasons I decided to dive into the sales channel and leave corporate IT. I know that these are decisions that various people within IT make at differing points in their career. Much like the decision to move from a generalist into a network, systems, storage, security, virtualization specialist role. In any event, maybe this will help someone trying to figure out where they want to end up. Understand that I am biased at this point, so take what I say with a grain of salt(Hey, at least I warned you!).
1. I'm not ready to work for a vendor. – Taking a job with HP would have meant working for a vendor. I understand that the part of HP I would be working for came from the EDS acquisition and it isn't the same as the rest of HP who is in the business of selling HP solutions. To that I simply say that it would be foolish for HP to NOT use the EDS customers to push their own solutions. They have a relatively large client base that they can sell more hardware and software to. It doesn't really matter to me who the vendor is. I would feel the same way if it were IBM, Cisco, or any other vendor. I need choices when it comes to technology, and working for a vendor would ultimately push me towards their solutions. Independence is of great concern to me.
2. I want to build more things. – With the exception of a few larger companies, my experience in corporate IT has been one of more caretaker than builder. Being a caretaker means you become more intimately familiar with the network, but I have done enough of that over the past several years. I have the urge to build things, and corporate IT will not give me that opportunity anywhere close to what the VAR(value added re-seller) space will.
3. Corporate IT life is too comfortable for me. – I like challenges. There's nothing harder, in my mind, than walking into a completely foreign network and having to figure out a problem in a limited amount of time. Although I realize that some of the problems will be relatively simple, I am hoping for quite a few that really push me to the limits of my technical abilities. I enjoy chaos as I find you REALLY see what people are made of when they have to deal with high stress situations.
4. Better access to alpha geeks. – Unless you work in a rather large company, chances are you are an army of one or a few when it comes to the network. Even if there are several network people on staff, there might only be a few that really enjoy the technology. I need better odds than that. I need a bigger group of alpha geeks to bounce ideas off of and learn from. With the exception of 1 or 2 people, I know every one of the engineers I will be working with at my new job. I am satisfied that this is a group I can learn from and work with. I also know that in some regards, I will have different opinions than them, and that is exactly what I want. I don't need validation of my thoughts per se. I want someone to disagree and make me state my case as to WHY I prefer one solution over another. I can get some of this through social media and local user group meetings, but there's something to be said for constant access to a local group of alpha geeks. Discussing technology is much better in person.
5. I want a closer relationship with vendors. – On the corporate IT side, every vendor wants to sell to you. That's not a bad thing, but it's not the exact relationship I want with the vendor. Contact is infrequent and is only driven around a potential sale. I'm not faulting vendors for that. They have to focus on a variety of customers in order to stay in business. They can't spend all their time worrying about one customer who may not even buy from them. As a reseller, I am hoping the relationship will be a bit different. It is in the vendor's interest to ensure you are armed with the appropriate information in order to sell and implement their solutions. I'm not usually satisfied with a slide deck showing why product X is better than the competition. I need more than that.
Closing Thoughts
I don't expect these 5 things to be completely agreeable by everyone. I also know I am probably being a little idealistic. If  I seem to portray corporate IT life or working for a vendor in a negative light, that wasn't my intention. We all have different needs and desires and I don't have a problem when people have views that are different than mine. These are my views today. Will they be the same in a few years? Well, as you have no doubt heard before:  "It depends".